RYA PWC Proficiency
The RYA PWC proficiency is a must have course for all who want to use a Jetski.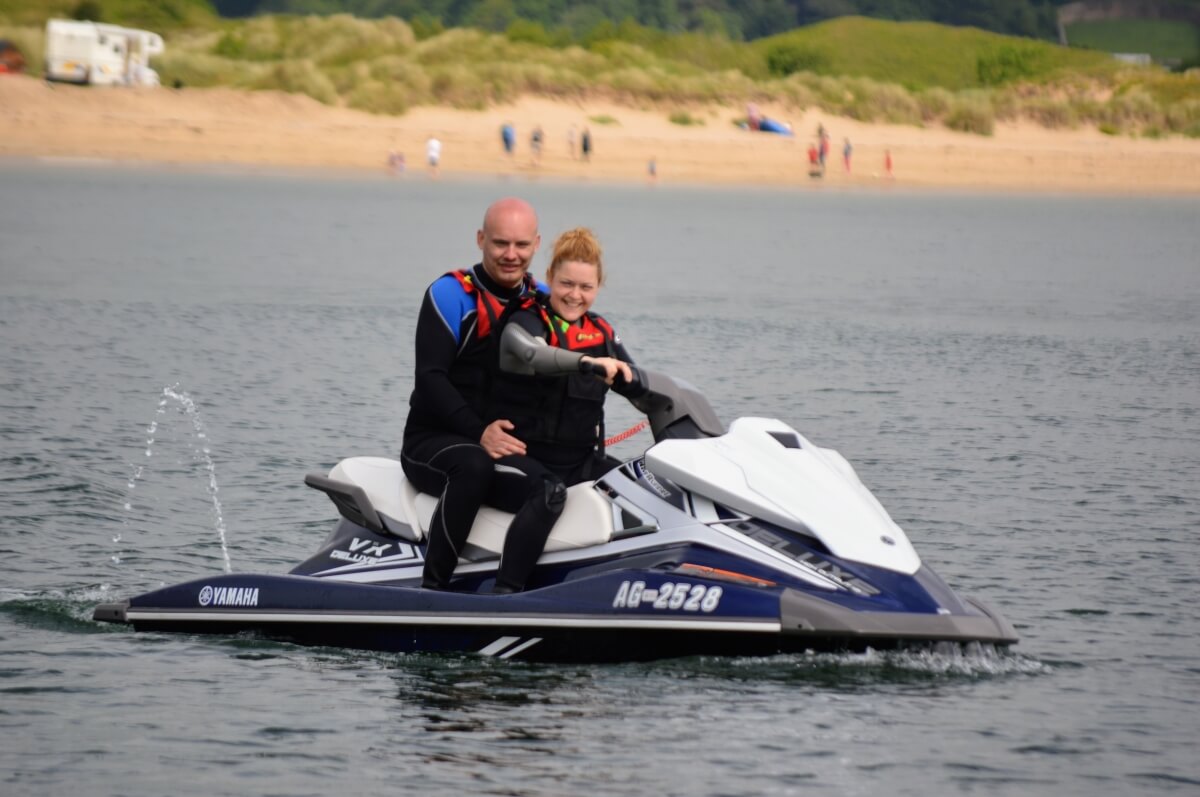 RYA PWC Proficiency
Duration: 1 day, £168 if using your ski £204 if using our.
Course information and content
Jet Skis are fast, exciting machines that need to be handled with care. Whether you want to have a go or buy your own, the RYA PWC proficiency course will help you to get the best from your Jet ski. This course is designed to ensure that you get the maximum fun from your Wetbike/ Jetski by teaching you how to drive safely and responsibly with maximum excitement! This internationally recognised certificate can help lower insurance and is now required by many port authorities before access to the water is permitted.
The course covers PWC Safety, Slow speed and High speed handling, Navigation, a capsized PWC, maintenance and Launch/Recovery.
Certification: The RYA PWC Proficiency certificate requires a passport photograph. Please remember to bring a photograph with you, otherwise we will not be able to issue your certificate.
Kit and Clothing
Swansea Watersports supplies a range of technical equipment including waterproofs and buoyancy aids. However you are very welcome to bring your own if you wish.